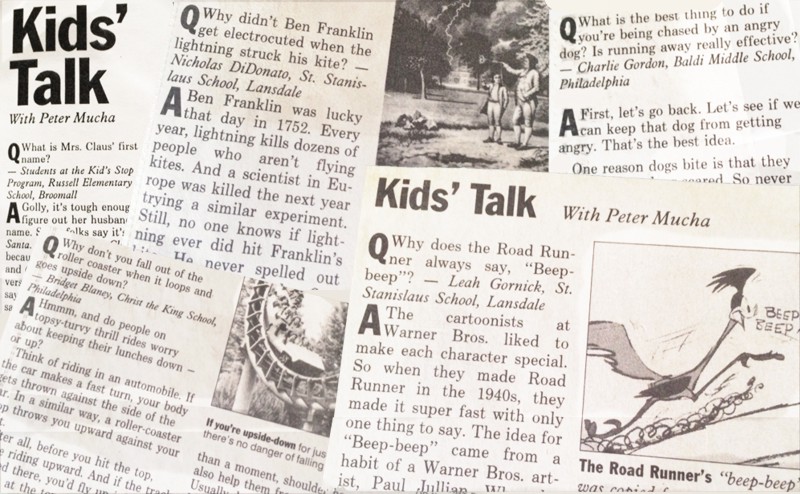 As the Philadelphia Inquirer's Kids' Talk columnist for five years, Peter Mucha answered thousands of questions from schoolchildren.
Some of the most memorable:
Will a penny dropped off the Empire State Building kill you?
Why do toilets swirl counterclockwise in the Northern Hemisphere?
Did a Munchkin really commit suicide in the Wizard of Oz?
Why do parents always say, "We'll see"?
Is the Great Wall of China really the only manmade object you can see from the moon?
Why does Road Runner always say, "Beep-beep"?
Why don't you fall out when a roller-coaster goes upside-down?
How many stars are in the universe?
At the end of its run, the Q & A format switched with Peter Mucha asking children questions, and publishing their illustrations. The best ones were collected in a book he edited and designed, Kids Have All the Answers.